Moderator: Forum Staff
Club Member
Posts: 5330
Joined: Fri Aug 26, 2011 9:08 pm
Car Ownership: Rover 400 Mk1 (R8) Saloon
Location: Chapel of Dist, Manchester
Contact:
220 Coupe turbo K785OAT (issues
)
Rover Sport 220GTI m-series K56AEP
218 VVC Cabriolet R170FEU
220 GTI M-series J777RAL
416 K-series Tourer R416NEB
75 2.0 CDT P80CJM
620 SLI P267LOM HONDA
420 GSI Turbo L191CVP
---
Club Member
Posts: 1655
Joined: Sun Jun 10, 2012 4:01 pm
Car Ownership: Rover 400 Mk1 (R8) Saloon
Location: Bristol
It looks like you all had a good show?
Two years ago I went on my own; there wasn't a great deal of amateur club activity going on that I found. There were a lot of club stands displaying a car with one wheel off and the bonnet up and that was about it.
There was still a lot to see and lots of professional displays/ workshops to keep the punter happy.
There were two notable exceptions a Rover P6 having a gearbox out/ clutch change and a non mainstream sportscar club busy doing some sort of suspension change. They were that busy underneath, that there was no one to discuss the project with. So some display boards and photographs of the operation being conducted would perhaps be no bad thing.
Teddy Bear

Rover 216 Sli SRS Charcoal Colour Coded bumpers 1996

Rover 216 GTi Flame Red 1992

Rover 414Si British Racing Green 1995

Rover 216GTi TC Ocean Blue 1993
---
Membership Secretary
Posts: 751
Joined: Thu Sep 04, 2014 12:57 pm
Car Ownership: Rover 200 Mk2 (R8) Hatchback
Location: North Bucks
Indeed, a good time had by all....
Pulling in the crowds...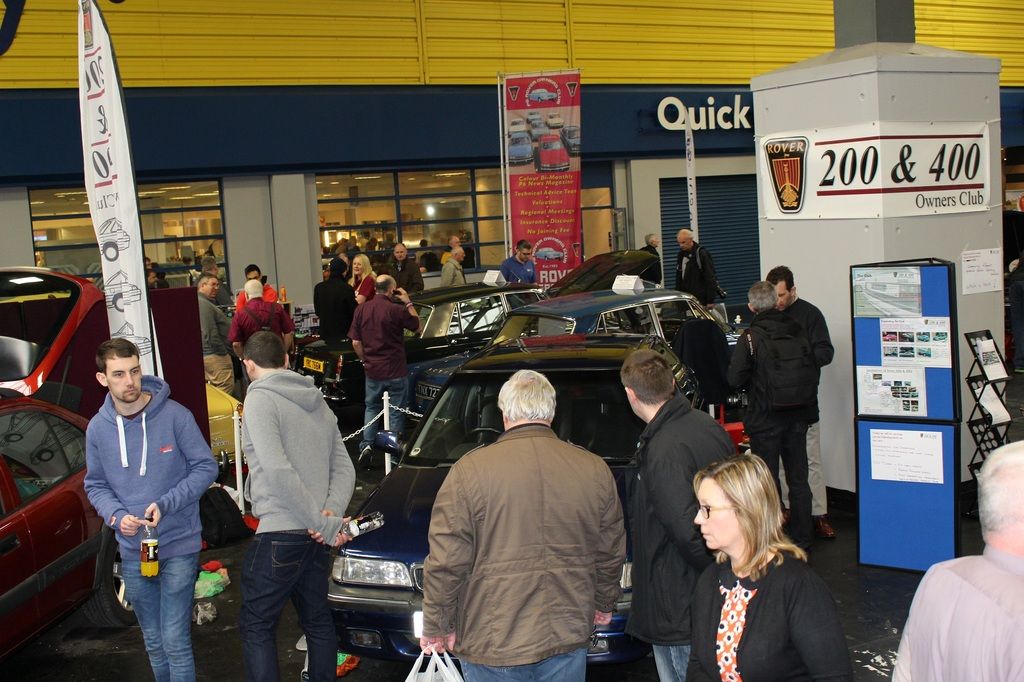 and putting on the lamp guards....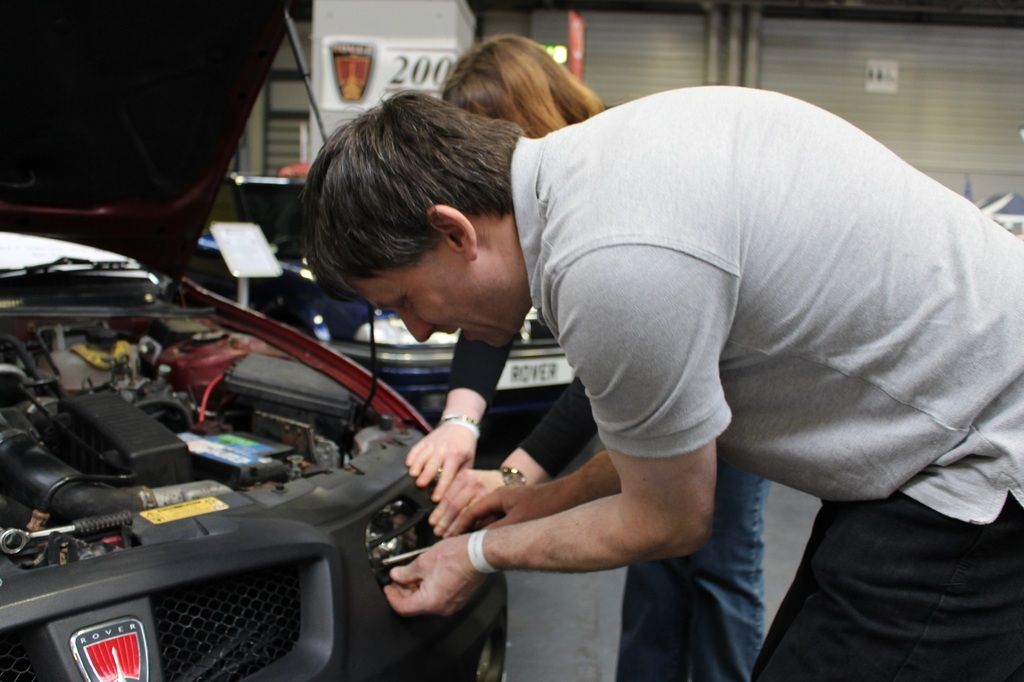 John's 214 Zebra Limited Edition in preparation....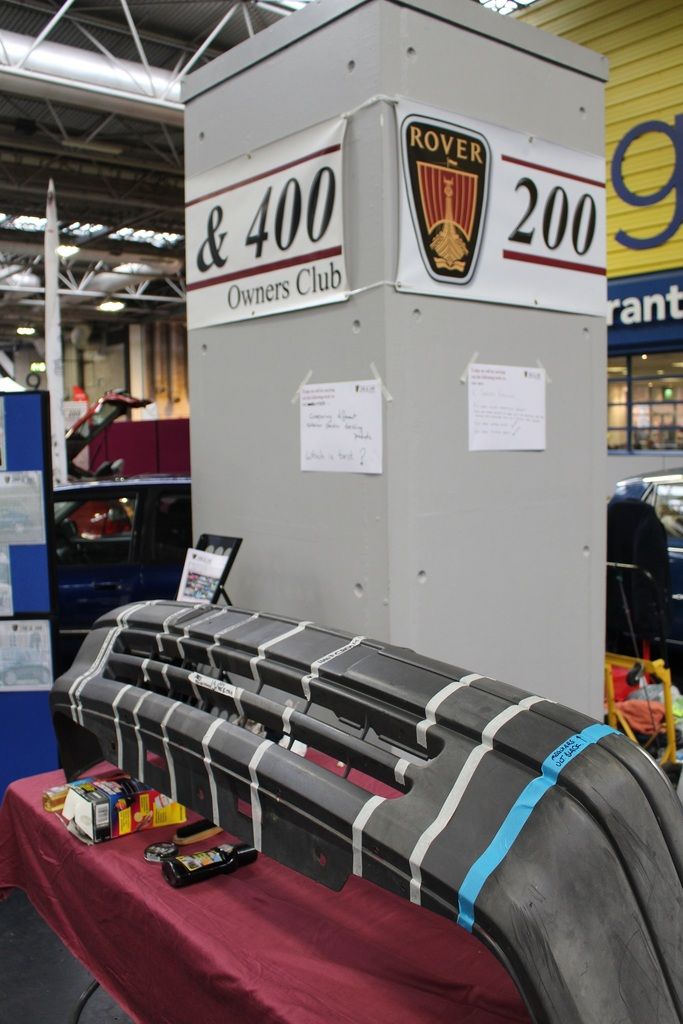 and the answer to fitting our expanded club cars on our future stands....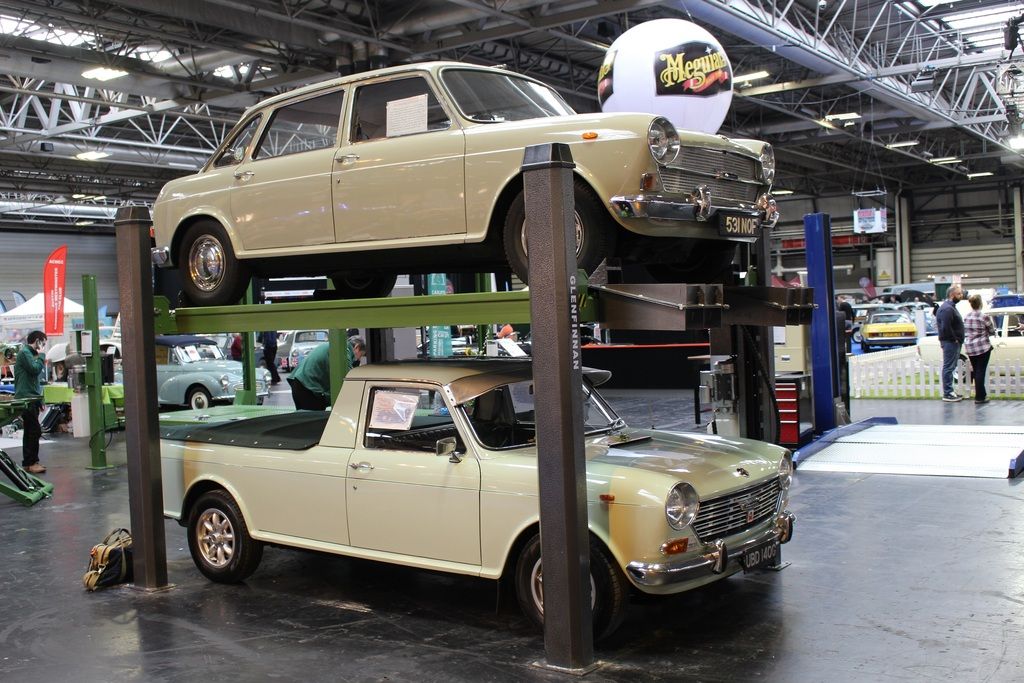 214SLi H706JPJ
214GSi G79XKV (No.1)
75 2.5 Connoisseur SE Tourer (13 yrs of ownership)
---